Have a Home in America, the Year-End Bonus from Sotheby's International Realty
Fly to the west coast of the US
From L.A to San Francisco to Seattle
This is the hottest zone for real estate investment with every top brand in the world that you ever imaged, and we have famous restaurants and luxurious hotels around here.
Shopping and real estate purchase, now they redefine the way we travel
……
Presented to you by Deer Jet, the Luxury "Fly and Buy" American Adventure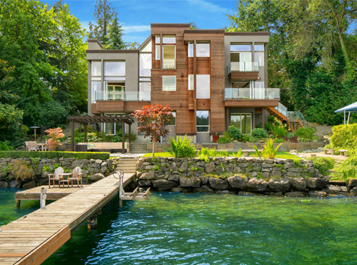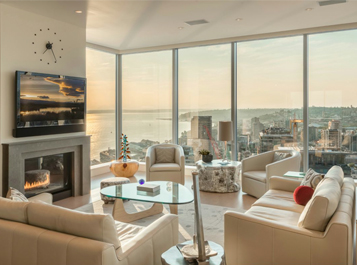 We offer you an exciting 7-night and 8-day trip in US west coast for you to go shopping and invest in real estate, where you may enjoy the following:
l  The exclusive tour route of Sotheby's International Realty, led by senior real estate agents of Sotheby's who will connect you with the best real estate properties in the regeion.
l  Private shopping guide service brings you with some of the world's top brands and upper scale shops, including Nordstrom, Bloomingdale, Beverly Hills and Rodeo Drive.
l  Elaborately designed entertainment events for you, including the visit to the famous Space Needle, the beautiful Napa Valley wine chateaux in California, San Juan Islands and Hollywood.
l  Hotels offer you with private and elegant space to settle down, including Fairmont Miramar Hotel in San Monica, L.A, Fairmont Hotel on the mountain of downtown San Francisco, and Fairmont Olympic Hotel in downtown Seattle.
A peak of your trip 
Day 1 (Saturday)  Arrival in L.A
Arrive in LAX, and go to San Monica afterwards. Enjoy your dinner and the sunset of California by the sea.
Day 2 (Sunday)  In L.A
Visit the best real estate properties in the region with the companionship of real estate agents of Sotheby's in the morning. Visit L.A and enjoy local cuisine with the companionship of a local tour guide in the afternoon.
Day 3 (Monday)  Hollywood & Beverly Hills
Go to Hollywood Boulevard and then visit the famous Beverly Hills and Rodeo Drive to begin your shopping experiences of the world's top brands. It is optional to visit some of the premium properties of Sotheby's International Realty.
Day 4 (Tuesday)  San Francisco and East Bay
Fly to San Francisco from L.A. Visit some of the hottest real estate properties of Sotheby's in Bay Area, and visit renowned universities in California.
Day 5 (Wednesday)  Napa Valley
Visit well-known wine chateaux in northern California and have a taste of the best wine.
Day 6 (Thursday)  Arrival in Seattle
Visit local real estate properties of Sotheby's during the day, and go shopping at Nordstrom with the companionship of your private shopping guide. Enjoy the sunset and the beautiful Lake Washington on a yacht at nightfall.
Day 7 (Friday)  San Juan Islands
Adventure day! Get onboard a private seaplane to visit San Juan Islands, enjoy the beautiful landscape and wildlife on a boat along the way and enjoy your feast in the offshore villa.
Day 8 (Saturday)  Leaving Seattle and returning to China
Visit the Space Needle and Pike Place Market in Seattle or you may choose to explore more local premium real estate properties of Sotheby's. Later to the airport and return to China.
Price and specification
Surprising offer that starts from the United States: 70,000 RMB/person (including ground services and flight tickets between cities within the United States, excluding the international flight ticket between China and the United States);
Or
Exclusive private jet offer: 292,000 RMB/person or above (including the private jet service from China to the United States and ground services in the United States), Deer Jet offers to customize your itinerary based on your personal needs.
Additional specification
- The minimum number of customers shall be at least 2, and the group size may not be over 20 people.
- The entire trip includes 7 nights and 8 days, which begins in every Saturday and ends in the next Saturday.
- The ground services in the United States include the following:
1. 7 nights in top hotels, a room for every 2 people; in case of the need for 1 room for 1 person, the customer should make up the difference;
2. 7 breakfasts, 7 lunches and 7 dinners in total;
3. The costs for tour guide, real estate agents of Sotheby's, shopping guide and translator & interpreter;
4. Tickets to attractions and traffic expenses in cities;
- The offer excludes visa expense, personal expense and travel insurance.
- The product is brought to you by Deer Jet and EXPERI.
Meet with Deer Jet, and meet with another world.
Please feel free to contact us
24 -hour VIP hotline: 4000-666-888
Please contact us for details:
24-hour VIP hotline: 4000-666-888
E-mail: deerjet@hnair.com