Company Profile
WTA "World's Leading Private Jet Charter 2015" , The world's first business jet company that operates in Nyingchi Airport, Tibet and Daocheng Airport, Sichuan
The largest business jet charter in Asia, The first professional business aviation company in China, The first company that operates large-size luxury business jets (BBJ and ACJ) in China, The first business jet company certified by IS-BAO and obtaining ARGUS Platinum Rating in China
Over two decades since its establishment in 1995, Deer Jet has safely arrived at more than 740 airports in more than 170 countries. Upholding the concept of "Anytime, Anywhere," Deer Jet is devoted to providing "efficient, dignified and private" business aviation services to first class enterprises, top business and political persons around the globe.
Company address: Hainan Airlines Base, Beijing-Capital International Airport (Deer Jet)
Internet homepage: http://www.deerjet.com/
Official Wechat account: deerjetbrand
Job description                                                                                                    
1. Offering "secure, efficient, dignified and private" cabin services
2. Planning catering ,  other provisions
3. Daily administrative work related to flight cabin service.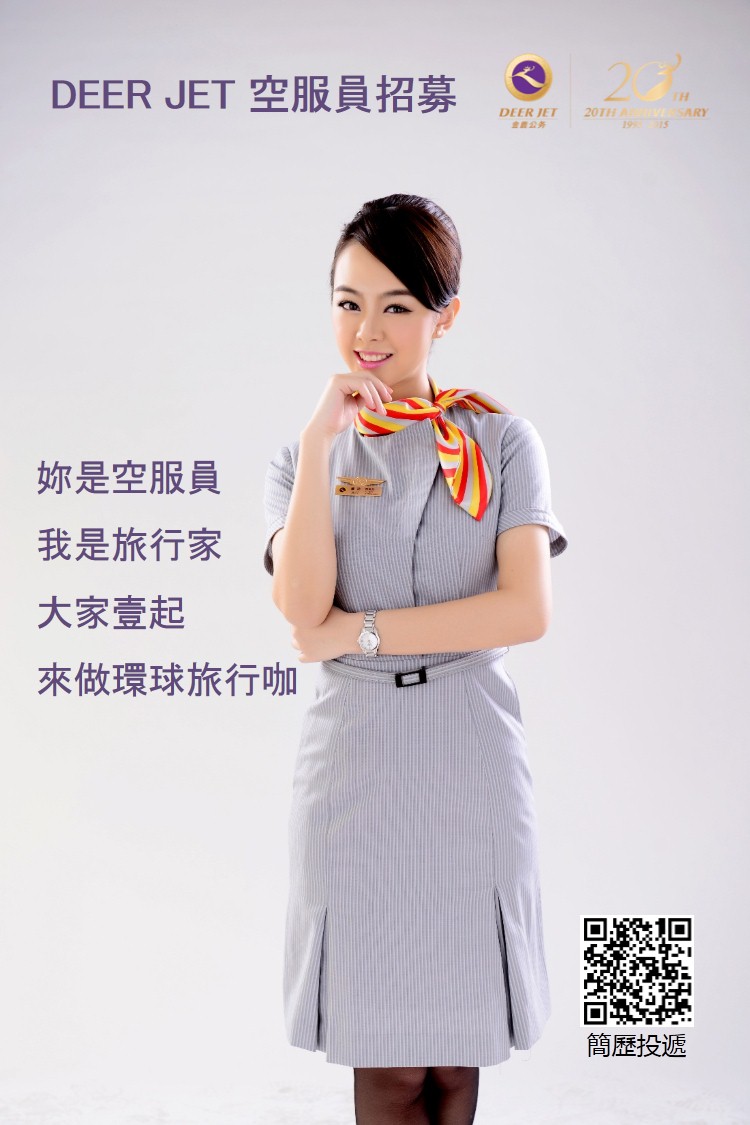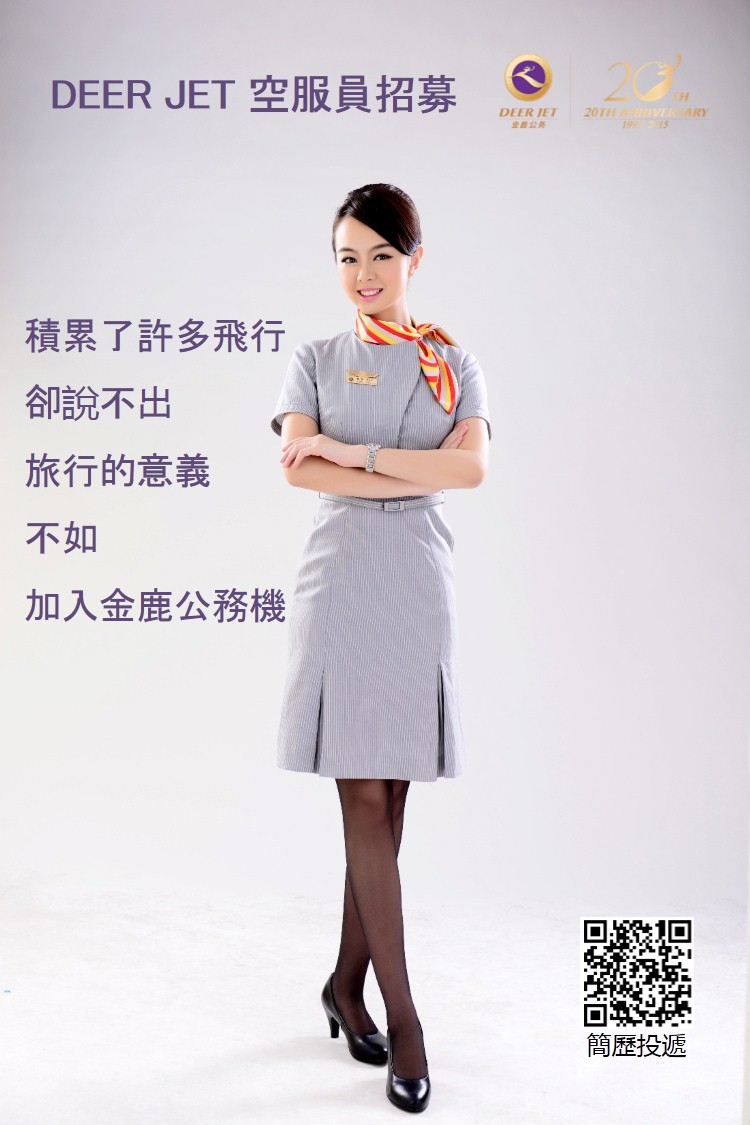 Requirements                                                   
1. No less than five-year consecutive cabin service experience in a notable aviation company
2. No less than two-year service experience in first-class cabin of international flights
3. Professional training in hotel, catering, first-class cabin and related services
4. Good planning, organizing and communicating skills
5. Good working ethics and high career  motivation; ability of multi-tasking under pressure
6. Rich knowledge about food and drinks
7. Fluent Chinese and English in oral and writing
Other information
1. Wanted: qualified Taiwan females
2. Number of  opening: eight to ten
3. Workplace: mainly in Beijing , and some might be in Shanghai
4. Salary: competitive salary in the industry
5. Benefits: Hainan Airlines ticket (including international flight), paid annual vacation, employee dormitory, employee shuttle, social insurance, etc.
6. Initial contract: employment contract with a fixed term of two years
Interested applicants please send resume and a recent photo to: tt.liu1@hnair.com; resume submission deadline: January 15th, 2016