In the evening of January 26th, 2016, Deer Jet held its 2016 thanks banquet with many guests and customers to celebrate the winning of WTA "World's Leading Private Jet Charter" award, which was granted to only one company globally. Lang Lang, internationally renowned pianist and UN ambassador for peace, also attended the banquet and played two new piano pieces. Besides celebrating its achievements in the past year, Deer Jet also announced a surprise – APP "Deer Jet X."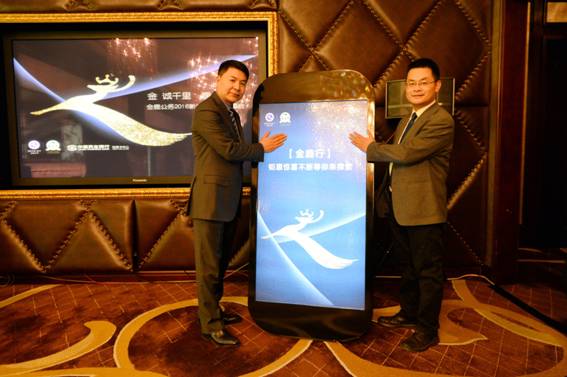 Mr. Li Zheng, executive vice president of Deer Jet and Mr. Yu Jian, chief information officer of Deer Jet launches "Deer Jet X"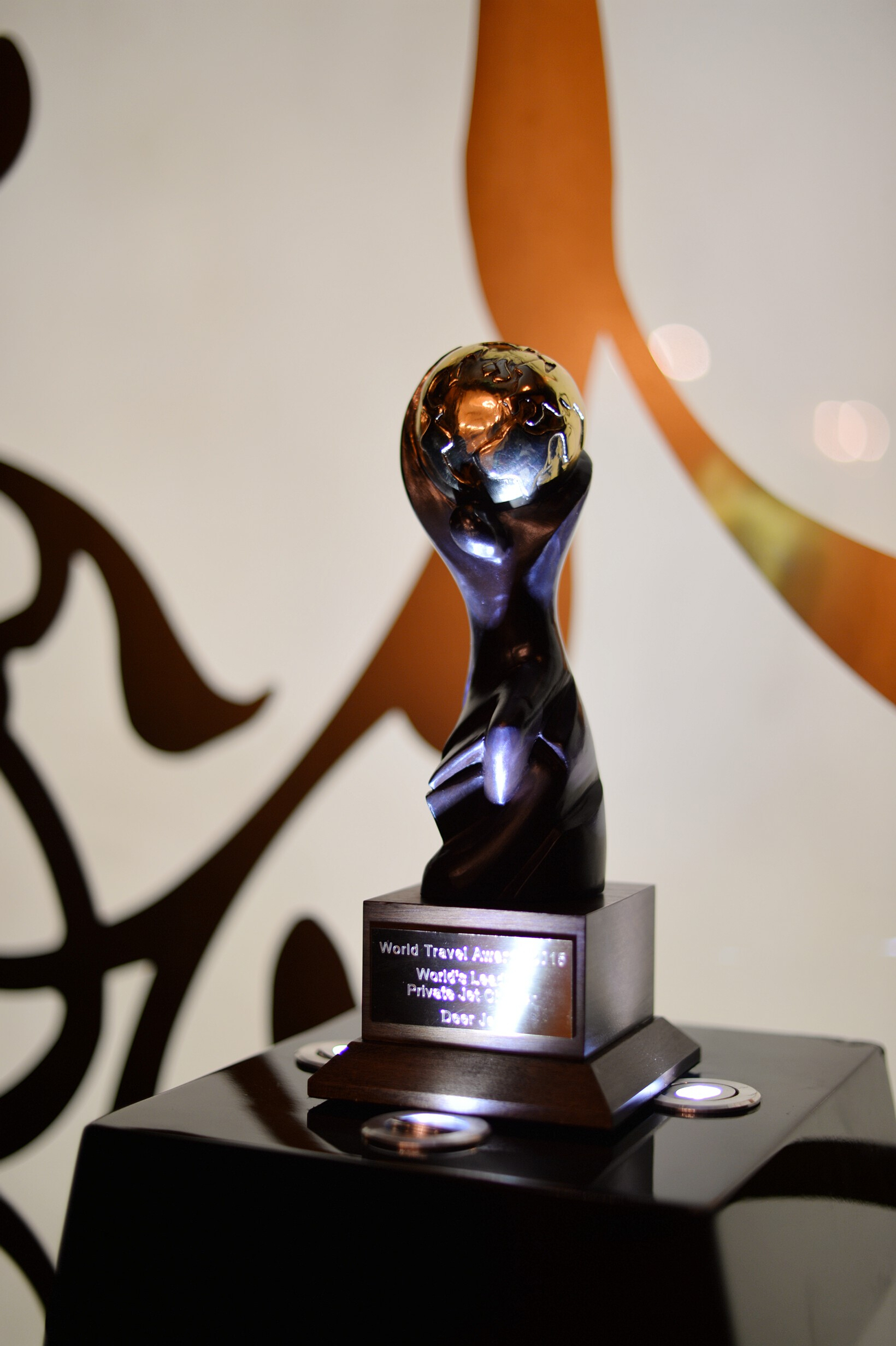 Cup of WTA "World's Leading Private Jet Charter"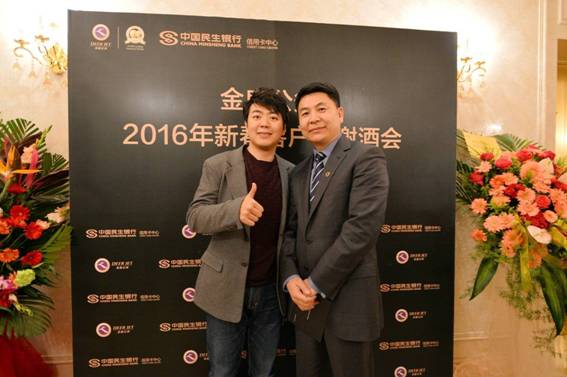 Executive deputy president of Deer Jet invites Lang Lang to perform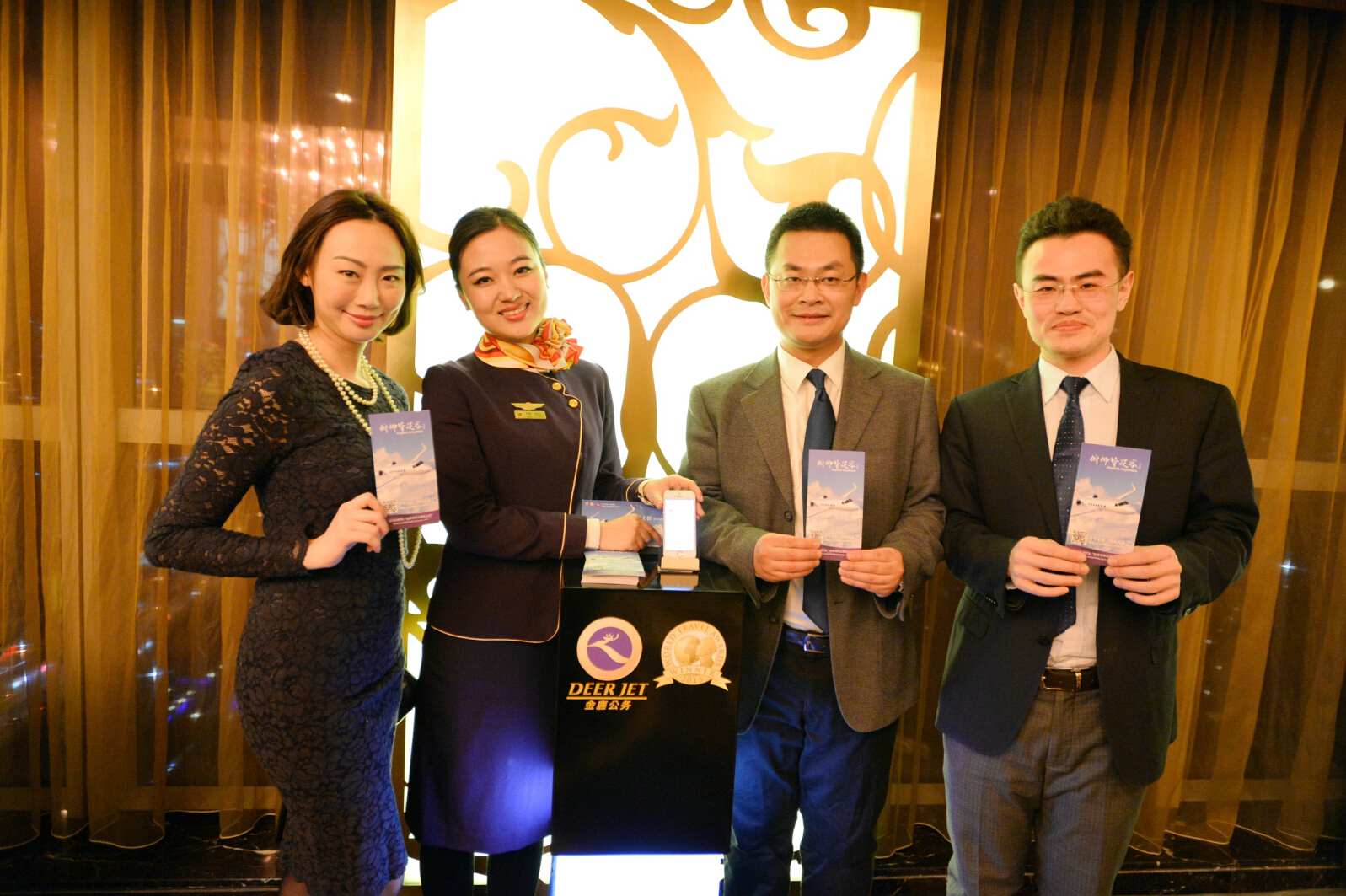 Development team of APP "Deer Jet X"
 "Deer Jet X" is a new private jet chartering APP Dear Jet has developed for its middle- and high-end customers. Combining with Deer Jet's operation advantages and Internet+ concept, the APP integrates Deer Jet's over two decades of service experience and Internet technologies. It features the most advanced real-time quoting system in China, comprehensive and rich service types (chartered flight, empty leg, entrusted aircraft management, hour-card, etc) and member point discount activities. "Deer Jet X" will inject new energy into the development of China's business aviation industry.
Breaking traditional business mode of jet chartering
In China, business jet chartering strikes people as mysterious and inaccessible. Only 1% of the population have the privilege to enjoy chartered flight and for others it is like a dream. What Deer Jet is trying to do now is to transform the image of jet chartering as something only for the privileged, to explore new ways of sharing, and to make private jet accessible to more people.
Many may deem this an impossible task, but Deer Jet will show you what it can do in this arena where all are competing with innovation and services.
Discounts that will surly surprise you
Deer jet offered a special discount on the day the APP was launched. The first, fifth and tenth clients ordering a chartered flight on "Deer Jet X" and then taking the flight shall enjoy a discount of 35% off.
Deer Jet promises this is only the beginning and more online discounts will be offered in the future.
Richest business aviation and high-end service products at home and abroad
Services offered by "Deer Jet X" includes charter service, empty leg, entrusted aircraft management and hour-card. Deer Jet will combine its excellent business aviation services and rich customer resources with the Internet to offer special services targeted at middle- and high-end customers, such as "socializing + travelling" and financial services.
Besides offering common business aviation services, Deer Jet will also offer a range of value-added services.
Deer Jet, with the mission to serve its customers and the means of technological innovation, has been leading a reformation of business aviation service mode in China and even in the world. Deer Jet has raised the criteria of the business aviation again and again, and now it is again on the center of the stage inviting all to witness its growth.